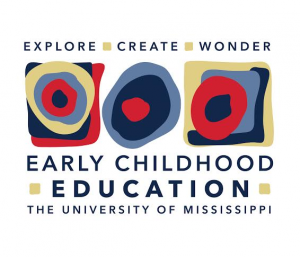 Welcome to the first of many opportunities we will have to share information and ideas about early childhood education in Mississippi and beyond. The Graduate Center for the Study of Early Learning is focusing on supporting early childhood educators in Mississippi and across the country by providing different perspectives on the components necessary for young children to grow into happy and productive citizens. We will feature reports and commentary from early childhood policy makers as well as researchers and practitioners on new scientific research findings, national and state policy and innovative programs across the country. Recognizing the high number of young children who live in poverty in our state, many reports and commentaries will be on the topic of how to best meet the needs of children who are most at-risk of school failure.
The Social Science Research Center at Mississippi State University conducted the first longitudinal study of students who attended a pre-kindergarten program housed in a public school in the state. "Increasing the Odds" analyzed de-identified student data from 2008-13 provided by the Mississippi Department of Education. Their analysis revealed children attending pre-kindergarten housed in public schools were 1.5 times more likely to be proficient in the third grade than students who did not attend pre-K or may have attended a private program. Third-graders who were proficient in reading were nine times more proficient in eighth grade and those proficient in eighth grade were 3.5 times more likely to graduate on time. The report also recommended a variety of strategies for consideration such as a mandatory requirement for kindergarten attendance, increases in access to high quality child care centers with an increase in centers participating in the quality rating system and requiring developmental screening of all children in pre-school, child care and kindergarten programs.
Being aware of the impact early childhood education programs have and are having on student success in the state is the first step in moving the program and related components forward. State-funded pre-kindergarten collaboratives in 11 communities are currently engaged in providing high quality pre-kindergarten experiences following state mandates and involving community partners in the process. The obvious question is "why can't there be more?"
Cathy Grace, Ed.D.
Co-Director, Graduate Center for the Study of Early Learning