Current Programs and Projects
Building a High-Quality Early Childhood System of Leadership and Teaching Practice
The University of Mississippi will provide educators across the state with specialized early childhood education training as a result of a new three-year, $3 million grant.  The funds, provided by the W.K. Kellogg Foundation, will be awarded in $1 million increments over the next three years to the North Mississippi Education Consortium (NMEC), which is housed on the university's campus and will host a variety of training opportunities with faculty support from the UM Graduate Center for the Study of Early Learning.
Phil Hardin Teacher Scholars
The Phil Hardin Foundation is providing support to the Graduate Center over three years to provide training for early childhood teacher educators in the state. The Hardin Scholars represent early childhood teacher educators from private and public colleges and universities who meet quarterly to review current research and best practices for preparing early childhood teacher candidates. The goal is to not only improve the preparation of early childhood educators in the state by supporting professional development for their teachers, but to also develop a strong early childhood teacher educator sector in the state.
The First 2000 Days: A School Board's Role in Developing Successful Readers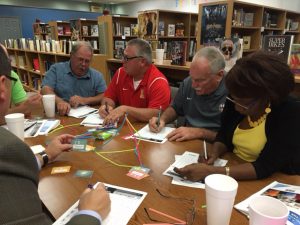 The Graduate Center and the Mississippi School Board Association entered into a partnership that resulted in the development and provision of training for school board members across the state on the importance of early childhood education in determining policy and budget priorities.
Redesigning Early Childhood Education Teacher Preparation
Funding from the Foundation for Child Development is allowing the early childhood and special education teacher education faculty review current course offerings in those two fields with the goal of revising the teacher education preparation program in early childhood education for candidates interested in teaching children birth through third grade.
Specialized Training for Pre-Kindergarten Teachers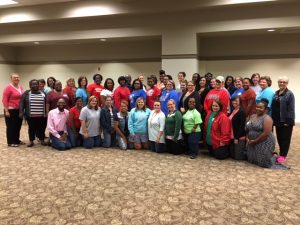 The Center in partnership with the Mississippi Department of Education and North Mississippi Education Consortium coordinate comprehensive training for pre-kindergarten teachers and assistant teachers currently in public school classes across the state. The training involves a two week "Boot Camp" on-site training as well as online courses.