Current Programs and Projects
Building a High-Quality Early Childhood System of Leadership and Teaching Practice
The University of Mississippi will provide educators across the state with specialized early childhood education training as a result of a new three-year, $3 million grant.  The funds, provided by the W.K. Kellogg Foundation, will be awarded in $1 million increments over the next three years to the North Mississippi Education Consortium (NMEC), which is housed on the university's campus and will host a variety of training opportunities with faculty support from the UM Graduate Center for the Study of Early Learning.
Phil Hardin Teacher Scholars
The Phil Hardin Foundation is providing support to the Graduate Center over three years to provide training for early childhood teacher educators in the state. The Hardin Scholars represent early childhood teacher educators from private and public colleges and universities who meet quarterly to review current research and best practices for preparing early childhood teacher candidates. The goal is to not only improve the preparation of early childhood educators in the state by supporting professional development for their teachers, but to also develop a strong early childhood teacher educator sector in the state.
Kindergarten Teacher Academies
In partnership with the Mississippi Department of Education the Center provides two day training sessions for kindergarten teachers and principals for the purpose of reviewing the revised kindergarten guidelines public schools are required to follow. Instructional strategies are presented that support the program guidelines and discussions specific to a comprehensive approach to teaching literacy as well as other subject areas are facilitated.
Redesigning Early Childhood Education Teacher Preparation
Funding from the Foundation for Child Development is allowing the early childhood and special education teacher education faculty to review current course offerings in those two fields with the goal of expanding the teacher education preparation program in early childhood education for candidates interested in teaching children birth through kindergarten.
Specialized Training for Pre-Kindergarten Teachers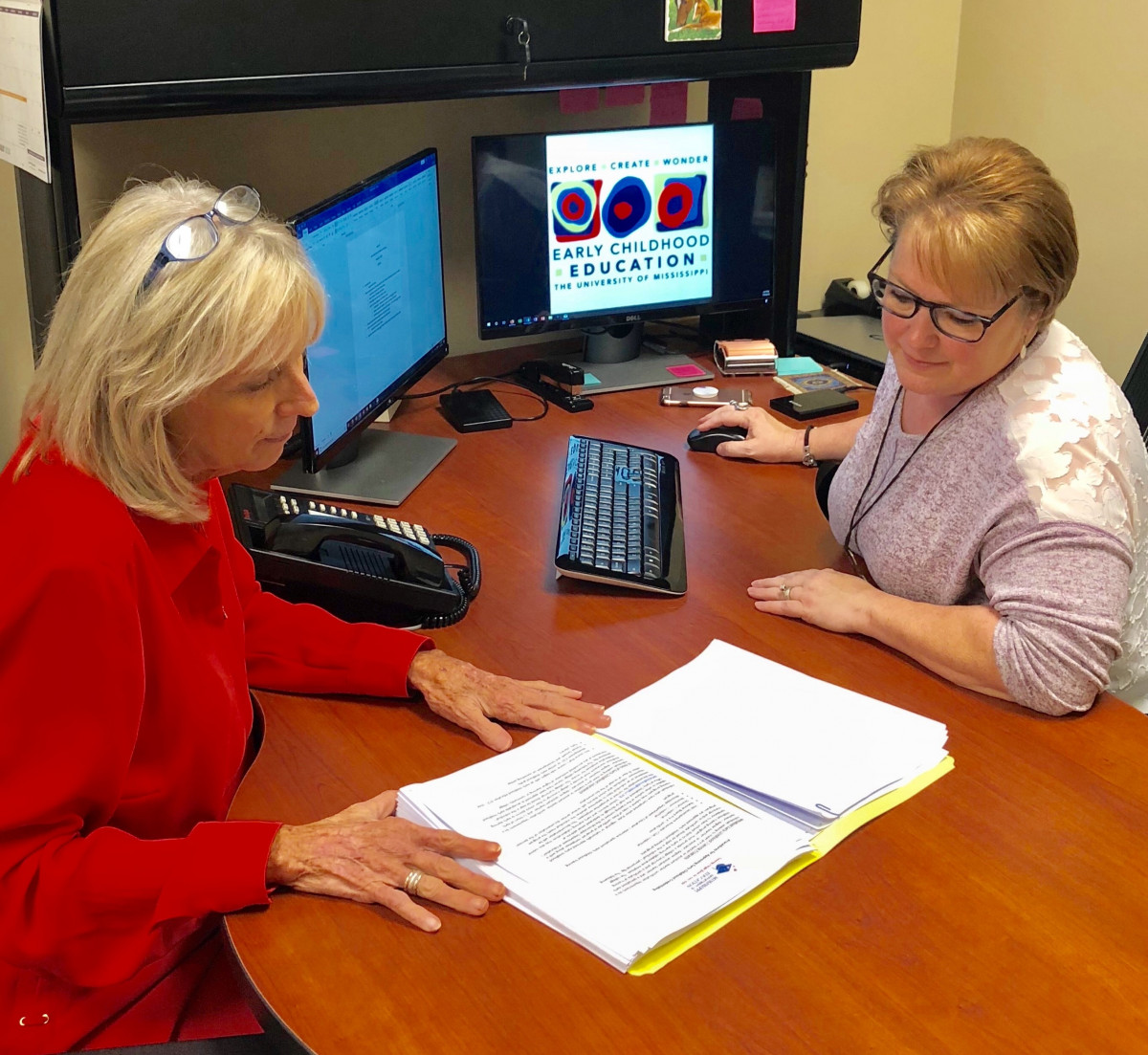 The Center in partnership with the Mississippi Department of Education and North Mississippi Education Consortium coordinate comprehensive training for pre-kindergarten teachers and assistant teachers currently in public school classes across the state. The training involves a two week "Boot Camp" on-site training as well as online courses.
Early Childhood Executive Leadership Institute in Partnership with the National Institute of School Leadership (NISL)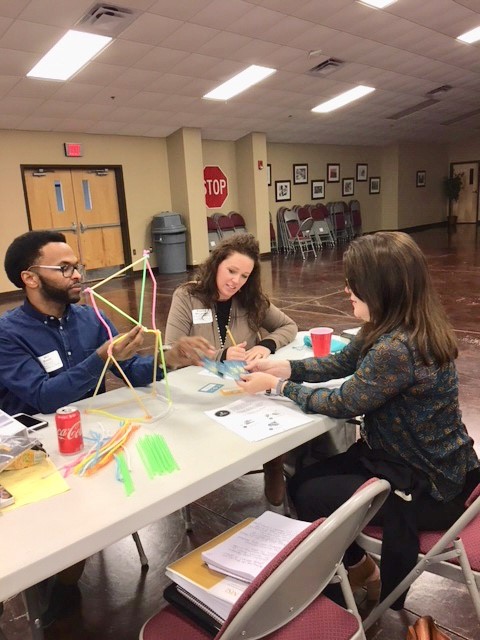 Five day institutes are conducted across the state targeting elementary school principals for an in-depth examination of early childhood education through the lens of brain research and societal influences that impact the child's success in school. Strategies and examples of how school leaders can remove barriers to early student success and support teachers in their work are presented. Participants complete an action learning plan for implementation in their school as a concluding activity.
Leadership for Students with Disabilities Institute in Partnership with the National Institute of School Leadership (NISL)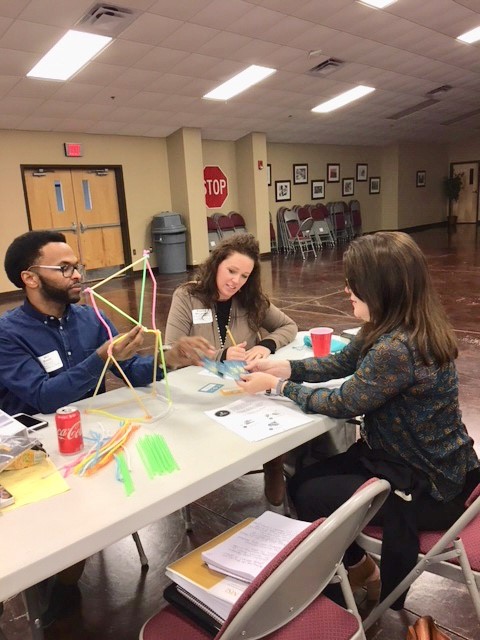 Three day institutes lead administrators to examine the beliefs, behaviors, and consequences that characterize present environments for instruction of students with disabilities through the elements of aligned instructional systems. Participants focus on ways to improve teaching and learning for all students, including students with disabilities, so all students are prepared for successful post-school outcomes.
EdsUp:  A Podcast Series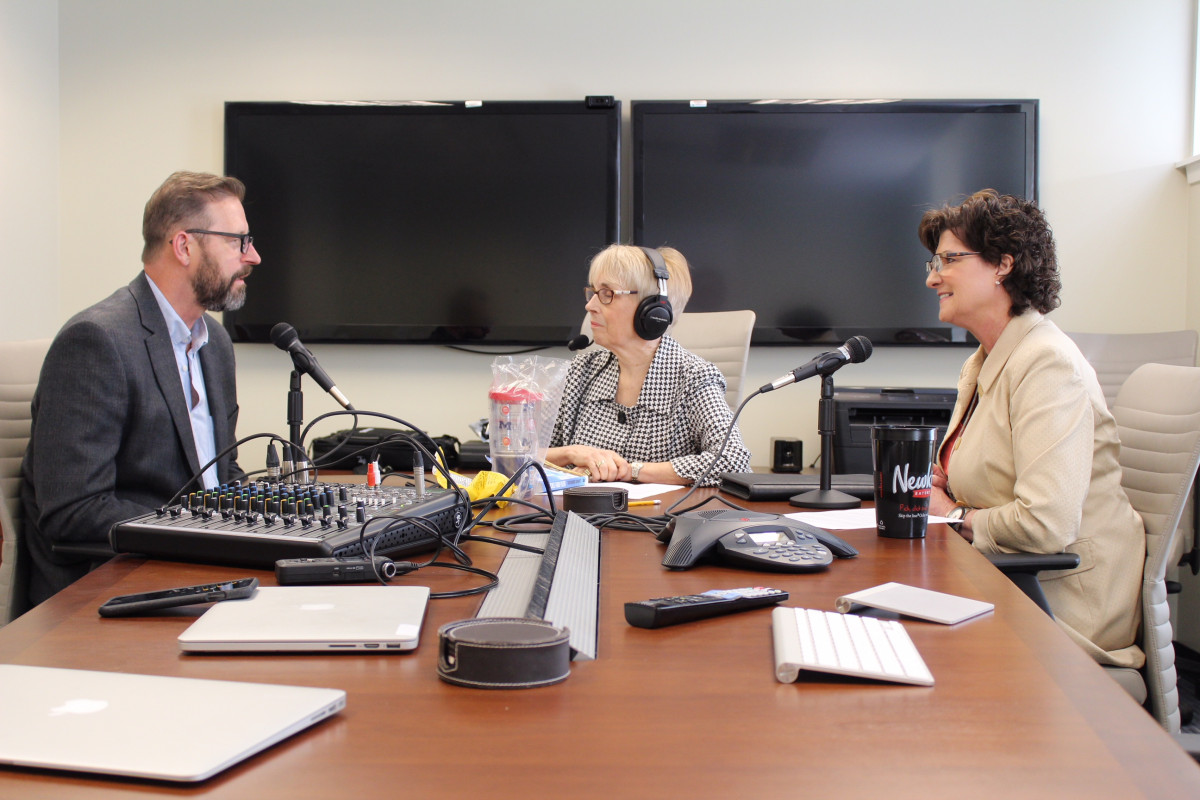 Drs. Melody Musgrove and Cathy Grace explore a variety of topics on EdsUp. Timely topics are explored with national experts as well as conversation between the two hosts which reflects their opinion on the issues. From authors to policy makers and researchers the 20-30 minute conversations are thought provoking.  Listen to the EdsUp Podcast
SWIFT (Schoolwide Integrated Framework for Transformation)
Educators in SWIFT training explore the essential components of a Multi-Tiered System of Support (MTSS) and supporting features for successful implementation, sustainability, and scale-up in programs for young children.  Participants receive tools and opportunities to practice using some of these tools as they plan for MTSS implementation in their individual settings.
Willie Price Lab Pre-School
The Graduate Center is supporting staff at the Willie Price Early Childhood Center on campus. Willie Price serves three and four year-old children using the most current instructional strategies and curriculum that is age appropriate. Support to staff is in the form of professional development and classroom coaching. The Center is accredited by the National Association for the education of Young Children.